Russian Royalty Signed Royal Document Grand Duchess Princess Saxe Coburg Gotha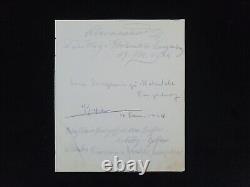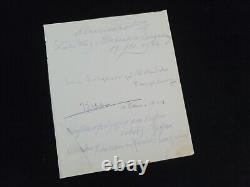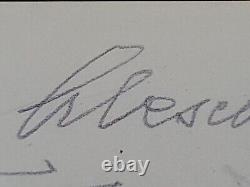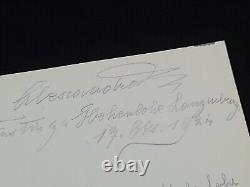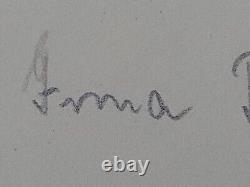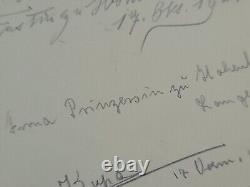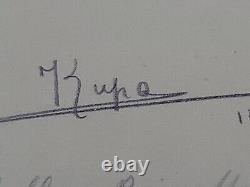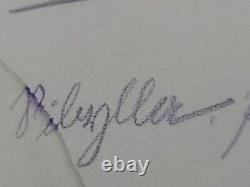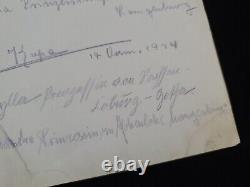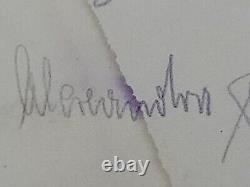 For your consideration is an exceedingly rare and historically important c. 1924 Imperial Russian Royalty autograph album page, hand-signed by Princess Alexandra Louise Olga Victoria of Saxe-Coburg and Gotha, Princess Irma Helene of Hohenlohe-Langenburg, Grand Duchess Kira Kirillovna of Russia, Princess of Hohenlohe-Langenburg (unidentified), and Princess Alexandra Beatrice Leopoldine Hohenlohe-Langenburg.
Born 2 Apr 1901 in Germany. Daughter of Ernest II William Frederick Carl Maximilian Hohenlohe-Langenburg and Alexandra Louise Olga Victoria (Saxe-Coburg-Gotha) Hohenlohe-Langenburg.
Sister of Gottfried Hermann Alfred Paul Maximilian Viktor of Hohenlohe-Langenburg, Marie Melita Leopoldine Victoria Feodora Alexandra Sophia (Hohenlohe-Langenburg) Schleswig-Holstein, Irma Helena Ho.

---