Antique Signed Letter Grand Duchess George Romanov Imperial Russia Death 1938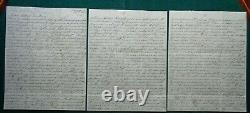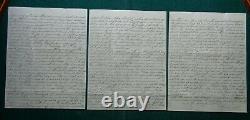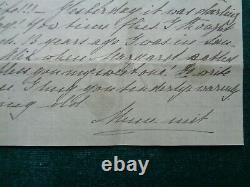 Bibelotslondon Ltd is a UK registered company based in London Bridge dealing in ephemera and curiosities from Britain and around the world. Our diverse inventory is carefully chosen and constantly evolving. We work very hard to offer the highest quality works at competitive prices. Our inventory is listed online, and we strive to keep our website completely up to date, so our customers can easily check availability. We believe in offering clients items that are unique and rare for aficionados of the antique and collector's world.
Bibelot is a late nineteenth century word derived from the French word bel'beautiful', meaning a small item of beauty, curiosity or interest. The word ephemera is derived from the sixteenth century Greek word ephmera meaning a printed or hand written paper not meant to be retained for a long period of time. Fine antique signed letter from Grand Duchess Marie.
She goes on to describe her new contact lenses for her eyes. So many unprecedented events have taken place in the last months that I feel quite dazed. First that ghastly accident with poor little Cecile, then Paulo's marriage & then dear U. It really is too much. We left for Athens on New year's day by train arriving there on the third.
Crowds of family arrived from every corner of Europe & we were all so pleased & gay & everything went off so well & was so well arranged. Poor "Liubouli" as you used to call U.
Nicky was not looking or feeling well but no one expected it would end in this sad way. He complained of his insides & thought he had colibaxils as his doctors /! / in Paris had told him. He said his stomach was pressing on his heart & that he had suffocations at times. His legs were very swollen & his face too. The doctors in Athens xxx - if you remember him, who knew U.
Nicky's xxx at once diagnosed that it was his poor heart that had become too large & pressed on his stomach. Directly after the wedding he was put to bed as he had tremendously high pressure & felt rather terribly tired from all the festivities.
I used to visit him every morning as our hotels were next door to each other, it was quite easy. He could not sleep at all & sometimes read until seven in the morning. He could not eat, having no appetite & was only thirsty & had to xxx his mouth all the time. The doctor hoped that he would yet be well enough to go to a clinic in Dresden, where he would have every attention & the proper cure.
But alas it went from bad to worse. His main complaint was hardening of the blood vessels & it went to his poor head & at times he knew no one, except A. [Aunt] Ellen whom he always recognised & xxx xxx. He was terribly agitated wanted to get up & leave, did not know where he was & worried over things he had to do & his affairs to put in order. His circulation had all gone wrong.
He knew he was dying, but did not complain. Ellen that he did not suffer but that it lasted so long! The doctor phoned to us at 8 o' in the morning that we should come soon because it was only a xxx of hours! I dressed in a hurry & went across. Marie were already there, then Georgie came. We sat in a room next door as only A. Ellen & Olga were allowed to be with him.
There we waited for death! I can't tell you how ghastly & sad it was. At a quarter to twelve one of the doctors came to tell us he had peacefully passed over!
Thank God he died so quickly without pain & that it took place in our country which he loved so dearly. But sad that the should have closed his eyes in an hotel, facing the dear old Palace where he was born & grew up! How strange life is & God's will inxxx!
You cannot imagine how beautiful he was when we saw him later for the first Panikhida! He looked a young man again with a marvellous smile & so happy!
It hid our bleeding hearts good to xxx xxx him. Next evening we took him to the Cathedral & on either side of the gun carriage our xxx were walking, holding torches. It really was a beautiful sight & the crowds stood in dead silence, some crying, some praying & making the sign of the Cross. All the men of the family followed on foot & we in motors. Ellen I can't tell you what she looked like! There was nothing left of her & her eyes were bigger than ever with such a tragic expression. She was so brave trying to smile all the time! Olga too was a pathetic sight & looked so pale, frail, just like a faded flower. She came at once when she knew how ill he was & stood by his mother like a brick never leaving her alone & doing everything she possibly could for her.
The other two came too late alas, the day after. It gave me such a shock when he was placed in the Cathedral as it was exactly a month after the marriage & in exactly the same spot where the happy couple stood! On Saturday the 12th we took him to Tatoi where he was buried not far from U. Tino, in a place where he had chosen himself.
From the Cathedral till xxx hospital - a little farther - all the men walked behind the gun-carriage bearing his coffin, covered by a huge flag, & we in motors. The crowds watching in xxx xxx masses stood all the way behind the troops. Unfortunately it started pouring, but not one in the crowd went away. At Tatoi during the burial it poured so that we were all drenched! We only got back to Georgie's Palace at 3.30 where we lunched.
On Sunday morning the 13th I went to take leave of poor A. She had naturally not yet decided what she would do, but thought of remaining still a week & then going to Belgrade with Olga to rest a bit before leaving for Paris to to put his flat in order & give it up. She dreaded all this poor woman. On Sunday evening we two with U. Marie left by train at 8.30.
We for here the latter for Paris. We parted in Venice, where it was dreadfully cold & snowing.
We got out to get into the train for Boccee arriving at 11 o' at night in a deluge. I wrote all the description of the wedding to A. Xenia asking her to forward it to you as it was sure it would amuse you to see it.
I don't know she ever did it? I enclose a group made in front of U. Tino's house, after the wedding lunch. The little bride was too sweet for words& won everyone's heart by xxx by her sweet manner simplicity & enormous charm. Xxx place for a honeymoon.
I saw all the old friends again who were really bounding in their sympathy to us all, both in happiness & grief! Everyone asked so much after you & Nina thank God, xxx xxx although still suffering is mostly better & getting on. I went to see her several times. We had to put off our departure because of all U. We arrived with wedding bells & left in deep mourning!
It is too sad to think that there is one less of our generation, & only 4 left now! Yesterday came the news of Eugenia's engagement to a Prince Dominic Radziwill. I have no idea who he is, but I hope the dear child will be happy as she is a great dear with such a kind heart & disposition.
She was awfully en beaute in Athens. On our return I found piles of wires & letters, which I have steadily answering since a week. I found a sweet letter from Nancy of the 7th Feb. With such good dispositions of her doings, so well written & such nice writing.
Please hug her for it & tell her I will soon write & also send her the Greek stamps she wants. I enclose a few to start with. And how are you my darling, I hope well.
That those horrid headaches are better. There is a Russian doctor at Monte Lazlo who cures one from sinus, a very reasonable man. Now I must tell you about the "contact" glasses which xxx I went to London to be fitted with. They are an enormous success. I wish you could have some made for you.
They are made by an Hungarian oculist whom xxx the xxx sent for from Budapest having discovered that this oculist had completed these glasses in a marvellous way. We had to go & have them tried on every day for two hours or more. They look like small cups, not oval & not round, but fitting like a glove on the eye ball. It is quite easy to put them in our eyes xxx them.
Nothing to be seen & no one detects them unless they are told one has them on. You feel nothing at all except in the beginning when it feels as if you had a little dust in your eyes. But the more you wear them the less you feel them. Xxx who is less short sighted than me wears them also indoors & can read & write with them, but misses being xxx, I wear them mostly out of doors.
To be able to read I had to make myself some glasses - specs - so wear them, for reading and writing. They are having a mad success & everyone comes to look & examine me to try & detect them. It would be a xxx for you when you ride or drive yr motor. It is the best system going, as the xxx xxx & xxx ones are bad for the eye.
I wish you could see me in them. He is in high xxx over the success of his book & its sale! Yesterday it was darling Naneg's 13th birthday! I thought of you both so much. 13 years ago I was in Sandringham with A. Alix [Queen Alexandra] when Margaret xxx me the news.
God bless you my sweet one! Do write xxx soon please.
I hug you tenderly & warmly. Georg Donatus, Hereditary Grand Duke of Hesse, his wife. Cecilie, their two young sons and Georg's mother Grand Duchess Eleonore left Darmstadt.
For London, where they planned to attend the wedding of. Louis, Prince of Hesse and by Rhine. The aircraft in which they were travelling crashed in flames. After hitting a factory chimney near Ostend, Belgium. Cecilie was eight months pregnant. With her fourth child at the time of the crash, and the remains of the baby were found in the wreckage; a Belgian official enquiry concluded that Cecilie had given birth mid-flight and the landing attempt was made in bad weather because of this. Grand Duchess George was the fifth child and second daughter of King George I of Greece and Olga.
Of Russia, and thus a member of the House of. She was later the king's only surviving daughter after the death of her older sister Grand Duchess Alexandra.
She was born in Athens as a younger sister to King Constantine I of Greece, Prince George of Greece and Denmark, Princess Alexandra of Greece and Denmark and Prince Nicholas of Greece and Denmark. Maria (sometimes Marie) was an elder sister of Prince Andrew of Greece and Denmark (father of Prince Philip, Duke of Edinburgh) and Prince Christopher of Greece and Denmark as well as the short-lived Princess Olga of Greece and Denmark. Her family called her "Minnie", like her paternal aunt, Empress Maria. She and her aunt Minnie's eldest daughter, Grand Duchess Xenia. Were very close; the cousins later married brothers, two.
Grand Dukes, and stayed together on many occasions. On 30 April 1900, Maria was married in Corfu to Grand Duke George. Of Russia, a maternal cousin. He had chased after Maria, who was nicknamed "Greek Minnie" to tell her apart from the elder "Minnie" (the Dowager Empress Maria of Russia). She refused to marry unless her place in the line of succession to the Greek and Danish thrones was secured, and made it clear that she was not in love with the Grand Duke when she married him, but George hoped that her feelings would grow in time.
The couple had two daughters: Nina, born 7 June 1901; and Xenia, born 9 August 1903. As they grew older, Maria seized the opportunity to spend more time abroad, ostensibly for her daughters' health, but also to spend more time away from her husband. She was in Great Britain when World War I broke out and chose not return to Russia, living in. Where she was patron of three military hospitals, funding them generously and nursing patients herself. She became a widow on 30 January 1919, when her husband was murdered by the Bolsheviks. On 16 December 1922, Maria was remarried to Admiral. Died in her native Athens during the.
Her daughter Xenia lived for years in Long Island and was for a time married to millionaire William Leeds, son of Nancy Stewart Worthington Leeds. She took in for a few months a woman later found to be an impostor, Anna Anderson. Anderson fraudulently claimed to be Grand Duchess Anastasia. Of Russia, the youngest daughter of Emperor Nicholas II, and was forced to leave Xenia's house at the demand of William Leeds.
Grand Duchess George never recognised Anderson. Size: 27 x 21 cm approx.
Photos form part of the description. This item is in the category "Collectables\Historical Memorabilia\Royalty Collectables". The seller is "bibelotslondon" and is located in this country: GB. This item can be shipped worldwide.
Country/Region of Manufacture: Russian Federation
To Commemorate: Death & Wedding
Theme: Royalty
Royal/ Reign: Russian Royalty
Type: Signed Letters
Year: 1938
Features: Signed, Antique
Vintage: Yes
Royal: Tsar Nicholas II
Royalty: Non-UK Royalty

---