Antique Russian Imperial Cloisonné Enamel 84 Silver Gilt Salt Dish & Spoon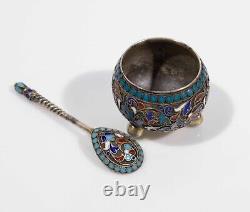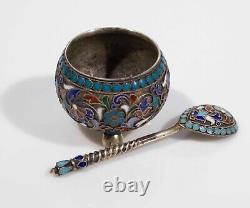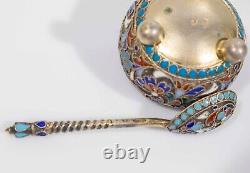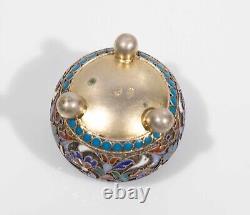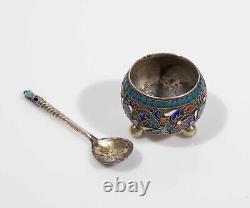 ANTIQUE RUSSIAN IMPERIAL CLOISONNÉ ENAMEL 84 SILVER GILT SALT DISH & SPOON. Please note that I have not polished the item as some people will prefer the Patina. Item is in great condone considering the age, with some cosmetic sign and imperfections. Bowl measures approx: 1.40" x 1". Spoon measures approx: 2.60" x 0.60".
Please refer to images for physical conditions as they are high quality and part of the description. Photographs often disclose condition far better than verbiage as many people have different ideas on what terms may mean.

---