Antique Photo Imperial Russian Prince Nikita Romanov Countess Vorontsov Dashkov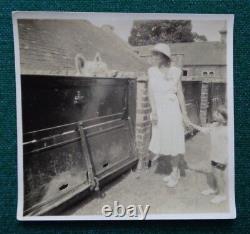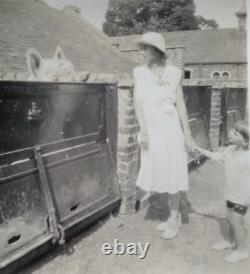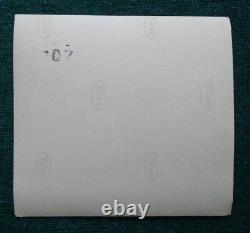 Bibelotslondon Ltd is a UK registered company based in London Bridge dealing in ephemera and curiosities from Britain and around the world. Our diverse inventory is carefully chosen and constantly evolving. We work very hard to offer the highest quality works at competitive prices. Our inventory is listed online, and we strive to keep our website completely up to date, so our customers can easily check availability.
We believe in offering clients items that are unique and rare for aficionados of the antique and collector's world. Bibelot is a late nineteenth century word derived from the French word bel'beautiful', meaning a small item of beauty, curiosity or interest. The word ephemera is derived from the sixteenth century Greek word ephmera meaning a printed or hand written paper not meant to be retained for a long period of time. Nikita was born in London and was the eldest son of Prince Nikita Alexandrovich of Russia and his wife Countess Mariya Ilarianovna Vorontzova-Daschkova.
He was a grandson of Grand Duchess Xenia Alexandrovna and Grand Duke Alexander Mikhailovich of Russia and a great nephew of the last Russian Emperor, Nicholas II. Nikita emigrated to USA and wrote a book on Ivan the Terrible. His father Prince Nikita Alexandrovich spent his childhood and adolescence in fabulous splendor under the reign of his uncle, Tsar Nicholas II. He also traveled with his parents through Europe. A favorite destination was Ai-Todor, his father's estate, located in Crimea on the shores of the Black Sea.
It was there where Prince Nikita and his immediate family found refuge from the disturbances in the former Imperial capital after the fall of the monarchy in Russia in February 1917. For a time, they lived there undisturbed. Their situation deteriorated after the Bolsheviks rose to power. Prince Nikita was placed under house arrest with his parents and other members of the Romanov family in Crimea for sometime.
He left Russia on 11 April 1919 with the help of his great aunt Queen Alexandra of the United Kingdom (formerly Princess Alexandra of Denmark), a sister of the Dowager Empress Maria. King George V sent the British warship HMS Marlborough, which brought Prince Nikita's family and other members of the Romanov dynasty, headed by the Dowager Empress Maria Feodorovna, from the Crimea over the Black Sea to Malta and then to England.
Well known by White Russians in exile for her elegance and grace, the Princess was a daughter of Count Hilarion Vorontsov Illarionovich - Dashkov and his first wife, Irina, born Naryshkina. Maria was a direct descendant of several Russian noble families, including Dolgorukov, Naryshkin, and Shuvalov.
In the early 1920s in Paris, the Princess, with her husband's helped to create a collection for the company IRFE owned by Prince Felix Yusupov and his wife Princess Irina Alexandrovna, Nikita's sister. After the birth of his youngest son, Prince Nikita moved his family from Paris to England where his mother, Grand Duchess Xenia Alexandrovna lived. Size: 8 x 9.5 cm approx. Photos form part of the description.
This item is in the category "Collectables\Historical Memorabilia\Royalty Collectables". The seller is "bibelotslondon" and is located in this country: GB. This item can be shipped worldwide.
Country/Region of Manufacture: Russian Federation
Theme: Royalty
Royal/ Reign: Non-UK Royalty
Type: Photos
Year: 1930s
Features: Antique
Vintage: Yes
Royal: Tsar Nicholas II
Royalty: Non-UK Royalty

---