Antique Imperial Russian Signed Letter Prince Nikita Romanov to Son Prince Alex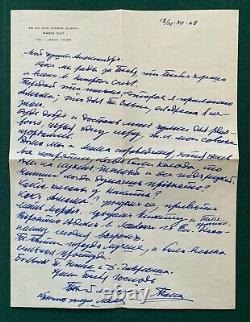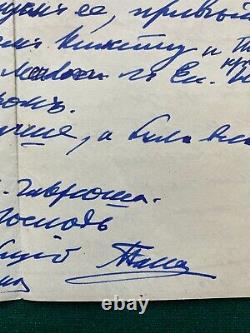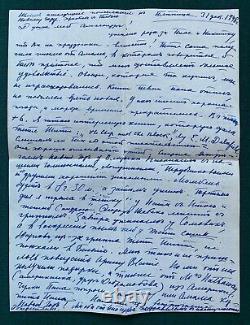 Bibelotslondon Ltd is a UK registered company based in London Bridge dealing in ephemera and curiosities from Britain and around the world. Our diverse inventory is carefully chosen and constantly evolving.
We work very hard to offer the highest quality works at competitive prices. Our inventory is listed online, and we strive to keep our website completely up to date, so our customers can easily check availability. We believe in offering clients items that are unique and rare for aficionados of the antique and collector's world.
Bibelot is a late nineteenth century word derived from the French word bel'beautiful', meaning a small item of beauty, curiosity or interest. The word ephemera is derived from the sixteenth century Greek word ephmera meaning a printed or hand written paper not meant to be retained for a long period of time. How pleased we are for you that you are well and happy at Hampton Court.
Pass on the letter which I enclose to Amama, it is for Aunt Olga as I do not know her address. Be so good as to get me long socks to wear with plus-fours, one pair of grey ones, as my favourite ones are torn. At home Mama and I are managing, although everything is very unpleasant: when it was very cold we ate in the kitchen because it is warm and everything is at hand. Please write when you think you might come. What are Nikita's plans? We kiss you and Nikita. We are probably going to Meuden with Bishop Nathaniel this evening. Aunt Titi is a lot better, but she had a very bad cold. Aunt Nina and Uncle Gavryusha are ill. May the Lord protect you. We send you our best wishes for the New Year.
May Christ be with you! Aunt Sasha received a letter from Amama saying nice things about you, which really gave me great pleasure. We have not yet finished the vegetables which you bought. The weather here is good and the frosts have stopped, for now.
In the shade it is -6. Have you heard of that writer? She describes children very well. Today we are meeting the New Year at Bishop Nathanial's with our Galitzines' and Lopukhins', Trubnikovs' and other good friends.
The prayer service will be at 8.30, followed by dinner. Three days ago I played xxx Aunt with Isim with Aunt Sandra. Feodor xxx is in bed with flu.
Tomorrow we are having dinner with the Somovs' and on Sunday we are having tea with Aunt Sasha. Because of Aunt Titi's flu, the Yusupov's did not go to Belgium. We did not get to meet Irina Balian after all. But we got presents from them and also from Mrs Hathaway (an American lady friend of Dobrolyubov). Please write and tell us where to met the New Year! We send you cordial greetings in advance for Christmas. Photos form part of the description. Size: 29.5 x 20.5 cm approx. This item is in the category "Collectables\Autographs\Uncertified Originals\Historical". The seller is "bibelotslondon" and is located in this country: GB. This item can be shipped worldwide.
Country/Region of Manufacture: Russian Federation
Type: Historical
Sub-Type: Royalty
Signed: Yes
Object: Signed Letters

---