1931 Russian Antiques Cabinet Press Photo Prince Dmitriy Imperial Romanov Russia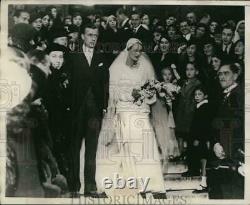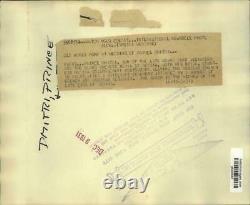 Guaranteed to be authentic & antique, please see my other. Items, be sure to add Antique-Russia to your favorites list! RUSSIAN PRESS PHOTO PRINCE DMITRI ALEXANDROVICH. Prince Dmitri, son of the late Grand Duke Alexander and the Grand Duchess Xenia of Russia, with his bride, Countess Marina Golenischeff Koutouzoff leaving the Russian church in Paris after a brilliant ceremony attended by a number of French and Russian notables.
The groom is the nephew of the late Czar of Russia. Prince Dmitri Alexandrovich Romanov was born at the. He was the fourth son and fifth child among seven siblings.
Consequently, Prince Dmitri was the great-grandson of Tsar. (from his father's side) while the great-great-grandson. Of the same Tsar Nicholas I (from his mother's one), the grandson of Tsar. And the nephew of Tsar. DATE: 12/03/1931 CONDITION: Very Good. 10,0" x 8 1/4". This rare cabinet press photo is in good condition. The photo may have: light wear, scratching, toning, fading, minor staining, spotting, soft or dinged corners. Nice image, with great display potential.
We will try to describe these items to the best of our ability and would not misrepresent anything intentionally. We list the defects, problems and imperfections we see on the items, but we can sometimes overlook something or make a mistake.
FOR MORE INFORMATION, OR SIMILAR ITEMS PRESS ON.

---